Our Wish to K.C.

K.C. we wish to tell you how empty we now feel.
A part of us went with you. A part, that time can never heal
K.C. we wish once more to hear your rumbling Purr.
To hold you in my arms, and stroke your ever shedding Calico Red Red fur.
K.C. we wish once again to hear your paw steps running down the hall like that.
I always knew it was just you K.C. You loved to run and yell Super Cat!
K.C. we wish we had you in our home to fill this empty space.
But one day we'll be together again our Dear K.C. in a far far better place.
Author - K.C.'s Dad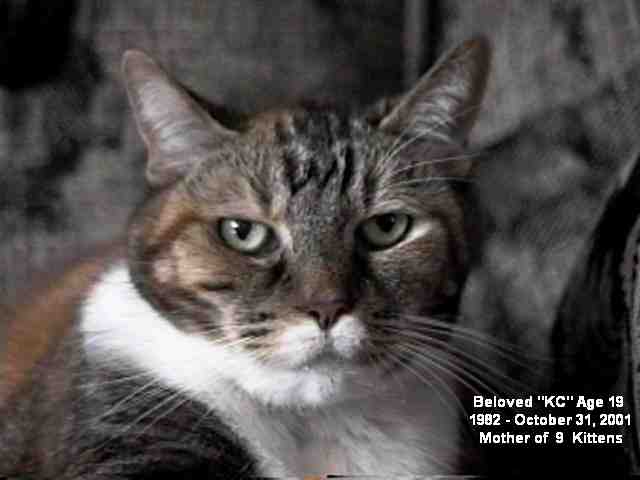 K.C.'s Dad remembers the final months prior to her death.